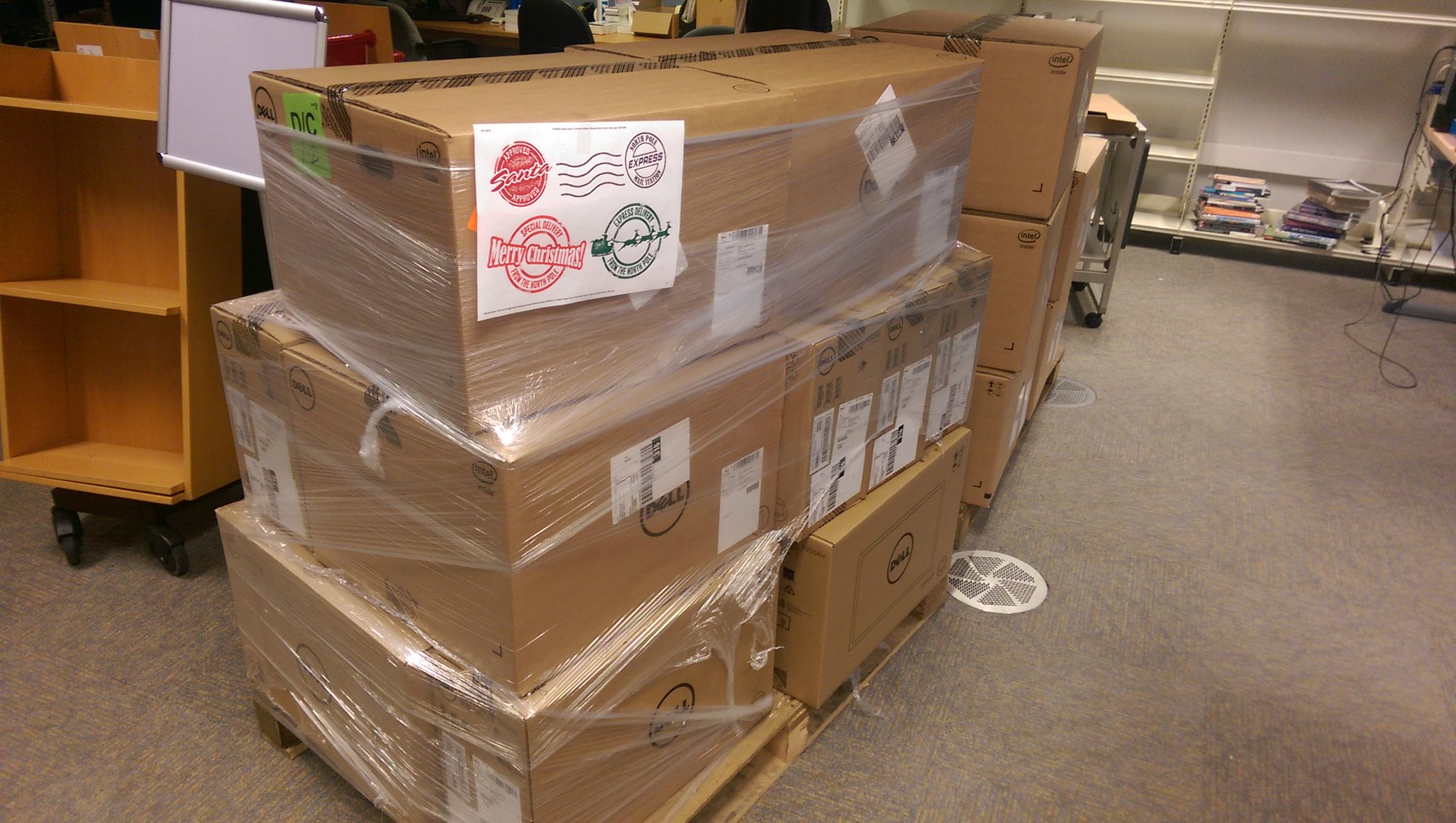 Thanks to the College of Business we got an exciting delivery before Christmas which turns out to be brand new computers for the
Postgraduate Room
here in the Library.
This room is available to all postgraduate students and now has 12 fresh out of the box PCs that operate on a first come first served basis.
The room is located at the back of the libary on the ground floor and requires a door code for access. You can ask at the library desk to get the code.
The postgraduate room is a silent study area.